An online finance management solution that organizations can use to plan budgets and manage its flow of financial information between departments and programs. Budget is the basis upon which most decisions are made within any organization, having all the facts when making these decisions is very important for any sized organization, with our Finance management system you can be sure that you have covered all the aspects such as, forecasts, planning and expenditure and that you have taken all variables into consideration. Reports and general financial information is merely a click away in our budget management system. Our Finance management system comprises of the following modules: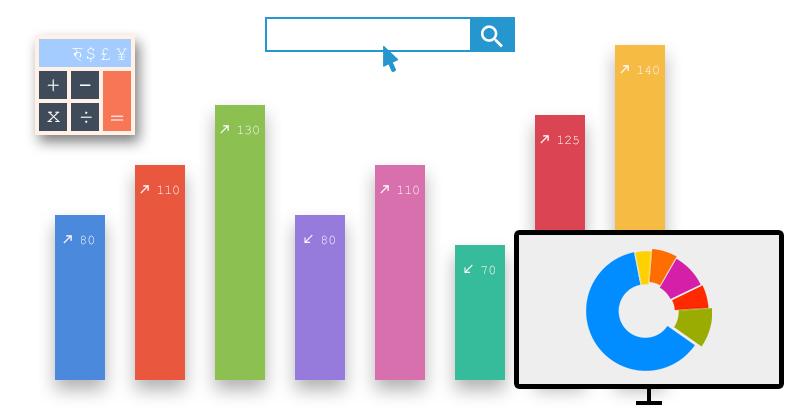 Create annual budgets and quarterly expense forecasts
Role based access to different modules and workflows in the application
The system contains five workflows which is available to user based on their role.
Each step in the workflow can be moved forward, or backward or terminated by the user reviewing the case as per permissions given.

Advance Requisition : Requisition is made in advance, estimating the budget required to complete the task which is settled after the task is complete.
Contract Requisition : This workflow is used to record contract details. It has the ability to upload contract documents. It can be extended for multiple fiscal years.
Expenditure Requisition : Ability to make requisition for goods and services from multiple vendors. It also allows to receive partial goods and issue partial cheques.
Program Expenses : This allows to make requisition for goods mostly used for internal use.
Direct Payment : This workflow is used to record office expenses like electricity bills, phone bills, etc.

Details of each steps in workflow can be viewed in log
Progress status of each workflow can be easily tracked from the log.
Ability to view and print report of workflow in various stages.
Over 10 reports to manage and quantify budgets situations are available eg. via budget heads, users, tax etc.
Features of the platform:
Courses can have open or close enrollments
The course may contain credit points. Upon completion of open enrollment courses, the user is provided with an online certificate
The progress of course taken in one medium (web, mobile or offline desktop) can easily be synchronized into another medium.
Dynamic module/syllabus structure of the course.
The content creators of the course can lock the particular module he/she is working on to prevent other content creators in the same course to change their contents.
If the mentor is assigned to the user, he/she can communicate with the mentor using online messaging system available in the application.
Mentors can also evaluate the course progress of their pupil by logging into Admin section.
The application contains various learning modules (powerpoint presentation, video/audio lectures), problem solving modules (matching exercise, ordering exercise, category exercise, single/multiple choice questions, open text questions), case studies, resource library, log books, etc.
The contents of log books are mailed to the admin/mentor as soon as the user completes it.
Each module inside a course can have pre-requisites which can allow/stop the user from moving on to the next module.